18 years
contributing against
FIRE
and in favor of
SECURITY
.
SPECIALISTS IN MODERN FIRE & SECURITY SISTEM
We have been in business since 2003, our history has been marked by many achievements, we started with a small family group, but today we are more than 75 employees involved in the provision of services and development. We shape our values ​​and even today they are essential and intact, we maintain our relationship with honesty, unity and justice. So we insure our partners, who today add up to our family. We develop teamwork, which strengthens communication and cooperation. We conclude more than 5000 thousand projects from and each year and we are satisfied that more than 70% of this business is with regular customers. Whether your project is large (over $ 5 million) or small ($ 10K), our commitment is to provide the best service possible and help you succeed. Our differential is in the stable and secure relationship. that generate the totality of what we are today.
LEADERS IN FIRE ALARM SYSTEMS
AND EXPERTS IN TEAMWORK
Do you need total fire protection for your new construction or retrofit project? You are in the right place! TRASOM is your fire protection contractor servicing Los Angeles, San Francisco, San Diego and Phoenix, AZ! At TRASOM, we service both general contractors and property management. Many companies shy away from tough projects, but we do not. Because even in the midst of the most difficult jobs, we stand behind our work from start to finish. But how do we do that? We have a core group of expert local technicians and the best resources.
So we have the experience and means to take on any size project. In other words, you will know that your business and property will always be protected, which will give you confidence and peace of mind! We will design, install and service the right system for you based off the needs of your building and assets.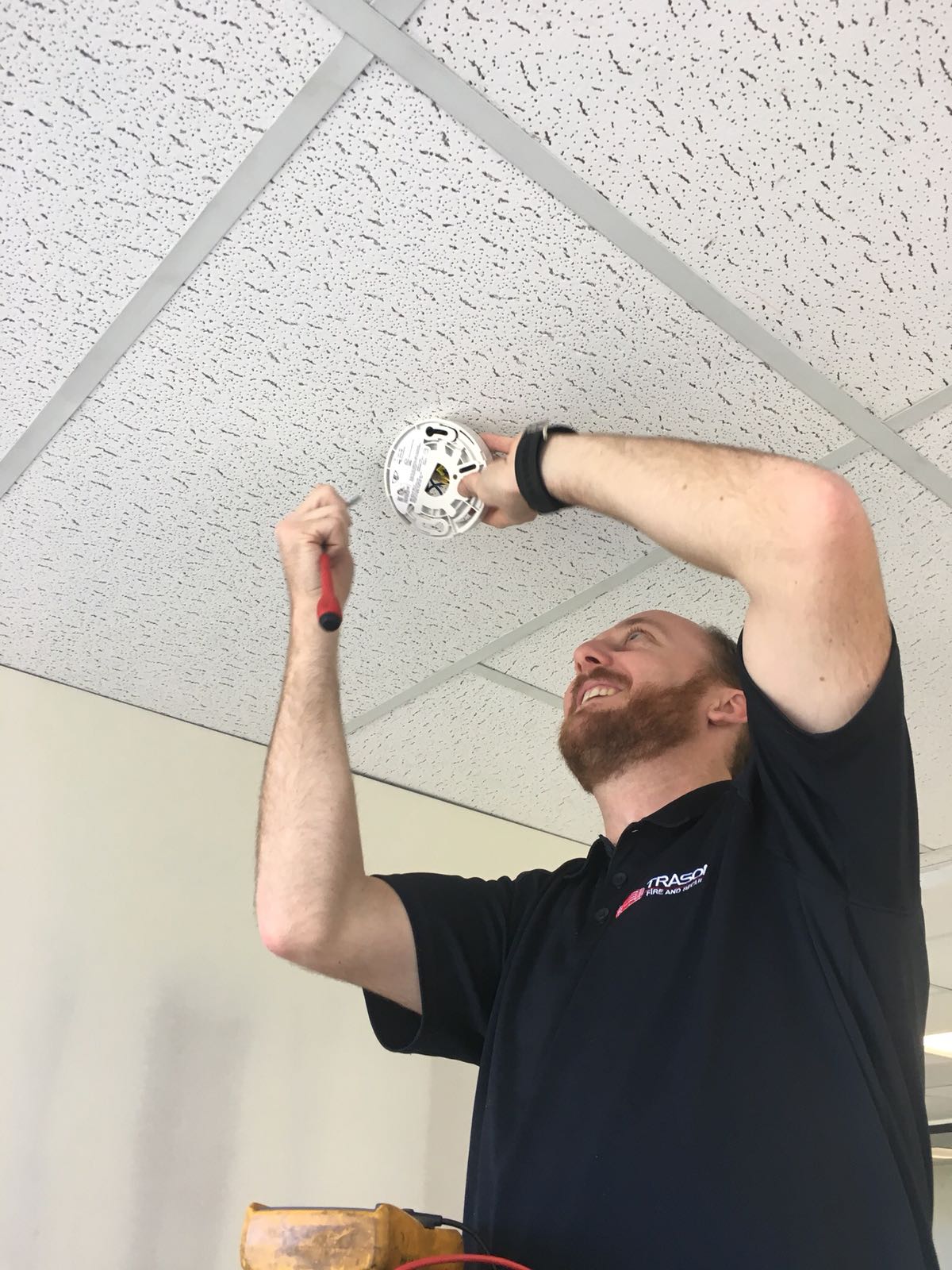 THE DIFFERENCE
Our differential consists in the exchange of experiences, between us and our customers, so we are assertive in delivering what we propose. Our team is ready to meet the highest standards of demand to ensure the success of our customers.
OUR PARTNERS
Our partners drive us to go further, we grow because we have big companies at our side and we strengthen each other.